Which style suits you best?
We keep our finger on the pulse when it comes to emerging style trends. Recently we released an affordable Hamptons collection that's designed with key elements of a traditional Hamptons home, adapted to better suit our Australian lifestyle.
Lately we've also been designing homes with a more relaxed coastal feel, and it dawned on us that we may need to explain the difference between the two popular styles.
The décor in both styles reference the ocean and residing close to the seaside. Both will usually have a base colour palette of off-whites and neutrals. A coastal and Hamptons home will typically have a layout that is well connected and easily integrates between each space and the outdoors.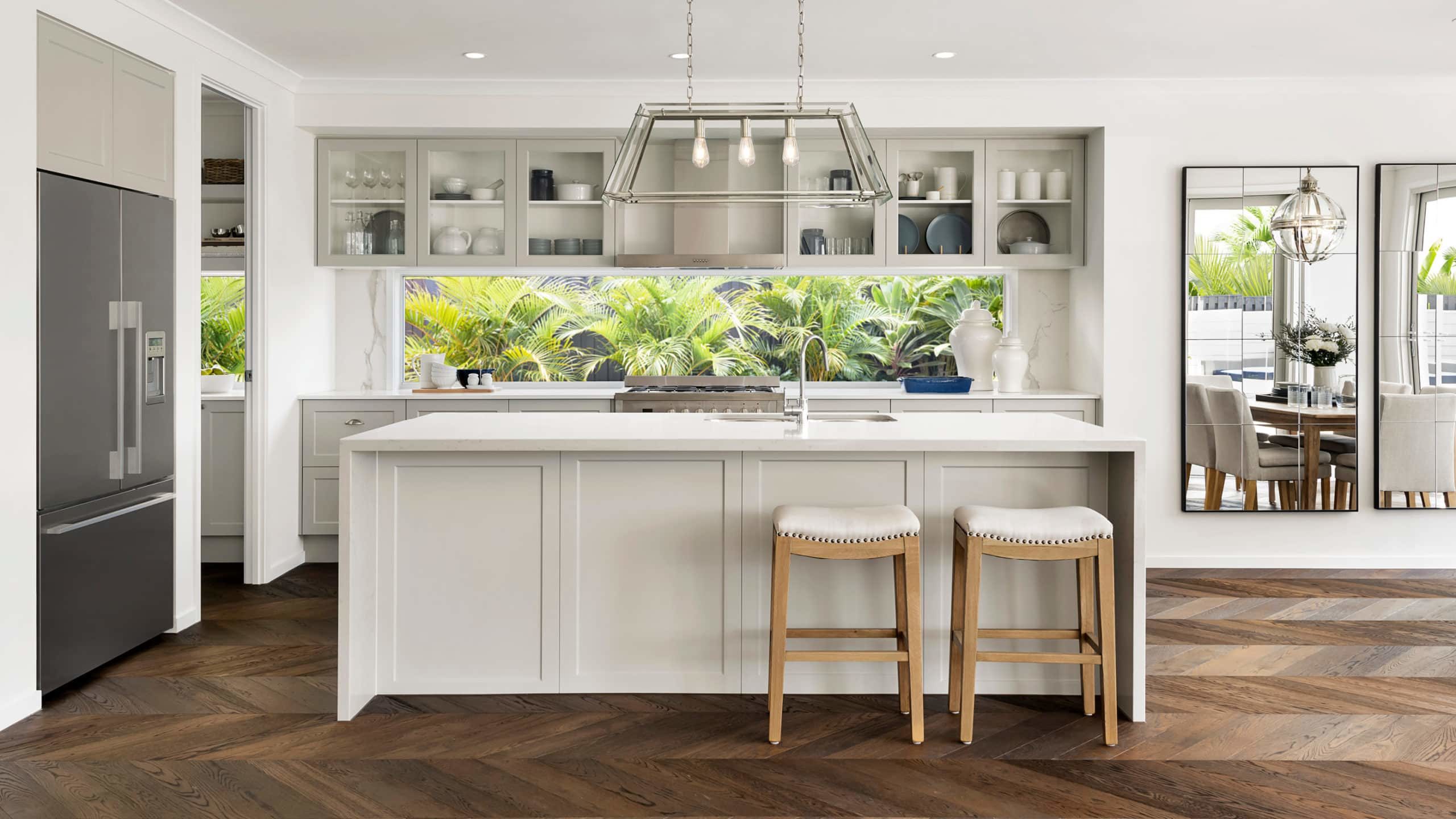 A Hamptons facade references a traditional American style home, with a cobblestone walkway lined with flowers and two pillars framing the doorway. Inside, a Hamptons home will continue to pay homage to an American interior style with grand staircases and shaker cabinetry.
This trend has a luxurious twist on seaside living and tends to favour dark, rich woods as the accent (in floorboards and staircase banisters) to an otherwise clean palette.
The colour scheme is white on white with layers of navy details – usually in patterns like paisley on soft furnishings, in panelling or printed china. Upholstered furniture adds luxe and opulence to this elegantly laid-back style.
White flowers like roses or peonies elevate a Hamptons space with natural beauty.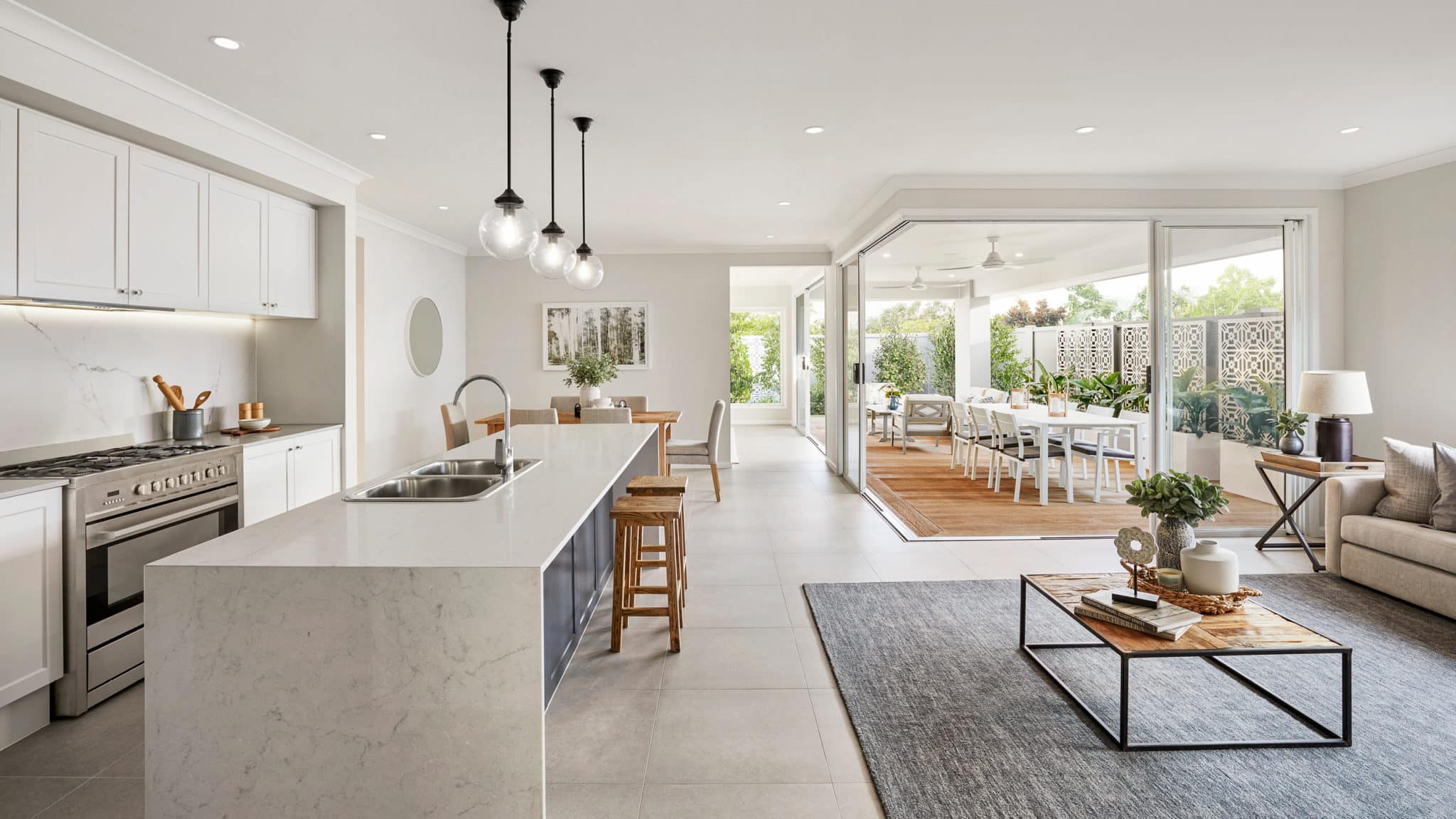 A coastal façade will reference a typical beach shack looking home with an easy low maintenance exterior. A coastal home has a far more comfortable and effortless beachside feel and is designed for easy living.
The base palette is built up with different neutral colours like tan, beige sand and soft pastel pinks and blues. Natural furnishing layer the organic palette with raw materials like wicker & rattan. Using light reclaimed raw timbers where possible as the accents will complement the textured spaces.
Australiana flora like native waratah, eucalyptus leaves, kangaroo paws and acacia are perfect for adding earthy tones to a collected coastal look.
To explore our Affordable Hamptons Collection, click here.