Demolish the old & welcome the new
Knock Down & Rebuild with Coral Homes
Love the location but craving a fresh home look? Coral Homes' Knock Down & Rebuild option will tick the boxes! The excitement of demolishing an old home and building a new one in its place is an unbeatable feeling. Maximise space and breathe new life into the everyday with a choice of over 100 home designs.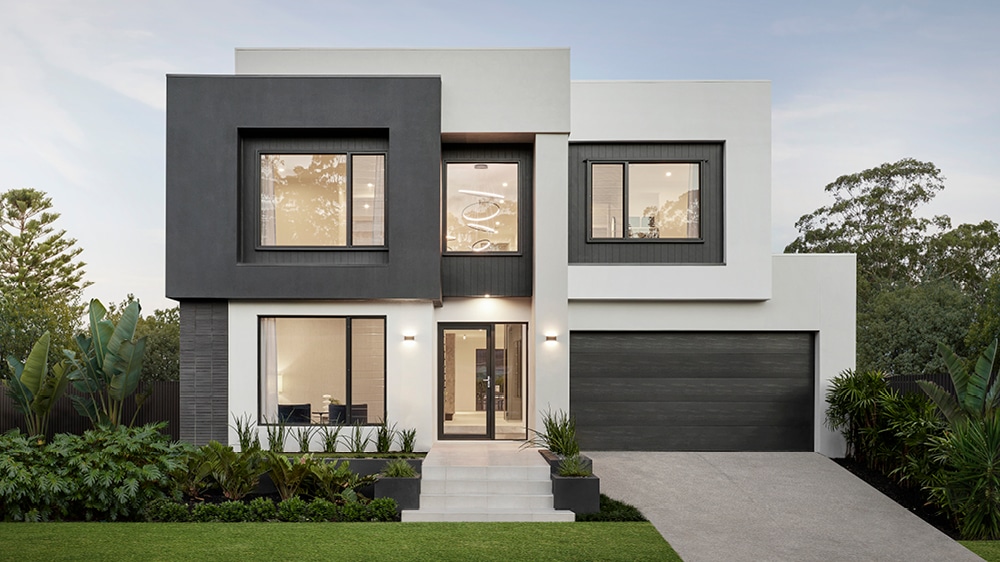 Discover the Atlanta Series
Designed with the Knock Down Rebuild market in mind, our latest innovative
home series showcases modern living at its finest.
Preparing for a Knock Down & Rebuild
A knock down and rebuild may seem overwhelming, but when you break it up into steps – it's really quite simple.
There are five easy stages to preparing for a knock down, then you're ready to start building your home.
We've outlined these steps for you to read in our Rebuild Handy Guide.
Why do a Knock Down & Rebuild?
There's so many reasons to consider a knock down and rebuild. If you're close to work, the kid's schools and family, that can be reason enough. Or maybe you just love your streetscape, views and community. Whatever the reason, a knock down and rebuild can be considerably cheaper than moving to a new house or renovating your home from top to bottom.
Book A Free Site Assessment
2. Choose a Plan That Suits You
Homes perfect for your knockdown and rebuild project
Facade image may depict features such as landscaping, timber decking, furniture, window treatments and lighting which are not included in the package price or which are not available from Coral Homes. Floorplan is indicative only, conceptual in nature and subject to change. Floorplan may depict fixtures, fittings, features, finishes, inclusions, furnishings, vehicles and/or other products which are not included in the house design, not included in the package price and/or not available from Coral Homes. *Price shown is based on Coral homes price list of your chosen region. Price shown does not include stamp duty, registration fees, additional amounts payable in respect of variations to the house design requested by the buyer or any other incidental fees associated with the acquisition of the land and home. Plan is subject to approval by the Principal Developer and Local Authorities. Additional costs may apply for bushfire, acoustics, N3, easements or additional covenant requirements and retaining walls. Coral Homes reserves the right to withdraw this package at any timetime, prior to entry into a contract, without notice. For full terms and conditions in relation to all our current offers including further information on offer inclusions click here. QBCC 50792/1014053, OFT NSW 62084C, BLD260339.